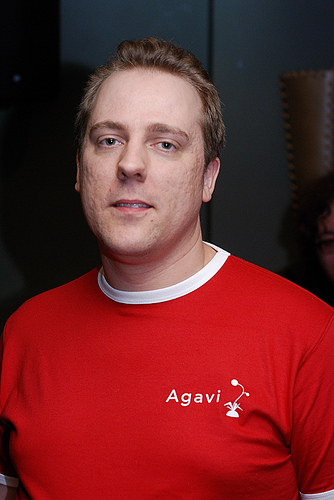 A few weeks ago I thought it might be cool to get some interesting guys, which are occupied with projects in PHP, interviewed. And guess what, we got on contact with Mr. Stefan Koopmanschap and he was kind enough to answer all our questions.
Stefan Koopmanschap ('left') is a PHP developer, consultant and trainer with an eye for best practices. He works at Unet as (symfony) developer and development team leader. He is a community person and is active in the european PHP community as secretary of the phpBenelux Usergroup as well as in the Symfony community by advocating symfony and as the Community Manager.

Stefan has a wide history in Open Source, having been Support Team Leader for phpBB, documentation translator for Zend Framework and community manager, plugin developer and maintainer plus various other things for symfony.

Stefan is also a best practices advocate. He prefers easy and useful explanations of best practices over the academic and theoretical stuff found in most literature.
Hope you enjoy this interview!
Hello Stefan, first of all, thx for taking the time to answer all our questions.
Can you tell us what projects you are currently working on?
At work I am involved in a big project to build an application that will handle all the administration, provisioning and handling of user accounts etc. for the whole VOiP and connectivity of the services we offer. Aside from that, my main projects are being the Community Manager for symfony and also preparing some new talks for the upcoming conferences.