To reinforce our IT team, we are hiring a colleague (M/F)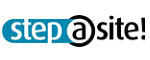 As we are growing we are in need for a new junior developer to create and maintain websites. If you or someone you know is interested in this job feel free to contact us. The company is Step-@-Site and we are located in Brussels (Vorst/Forest). Our portfolio contains websites/newsletters/intranet sites for small and big companies, for example;
Your profile:
– Bachelor studies in ICT (junior)
– PHP, MySQL, ASP, JavaScript, HTML and CSS
– Thinking in terms of performance, response time and usability of interfaces
– Systematic and dedicated personality
Offer:
We offer an interesting salary and fringe benefits, linked to your personal competencies and your experience.
Feel free to contact me on kennethvr [AT] devexp [DOT] eu
By the way, if you found a typo, please fork and edit this post. Thank you so much! This post is licensed under a Creative Commons Attribution-ShareAlike 3.0 Unported License.